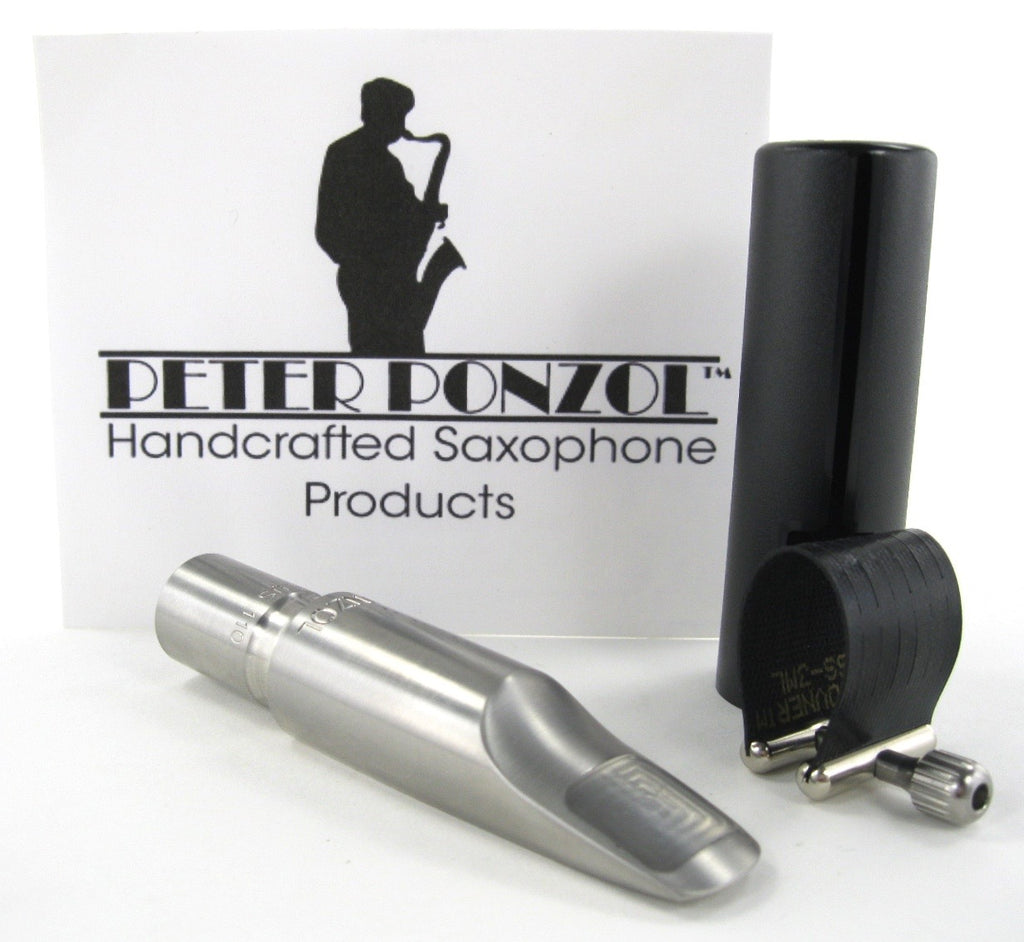 Ponzol M2 Plus 110 Stainless Steel Tenor Saxophone Mouthpiece (NEW B-Stock)
Ponzol M2 Plus Stainless Steel Tenor Saxophone Mouthpiece.  Marked 110 and tip opening measures .110.  This is a new mouthpiece but is a "B-Stock" or cosmetically blemished.  The Ponzol production is such that very few B-Stock mouthpieces are made.  This one actually came off the machine years ago and was put away in storage.  Recently found, we decided it was too good to throw out, so we finished it out and it is ready to play. It has a scratch underneath the clear bite-plate.  This is a very minor cosmetic blemish and does not affect the how the mouthpiece plays. 
The M2 Plus Model is the brightest of the Ponzol Models.  Here's a chance to pick up a great mouthpiece at a nice discount.
SKU PTG22