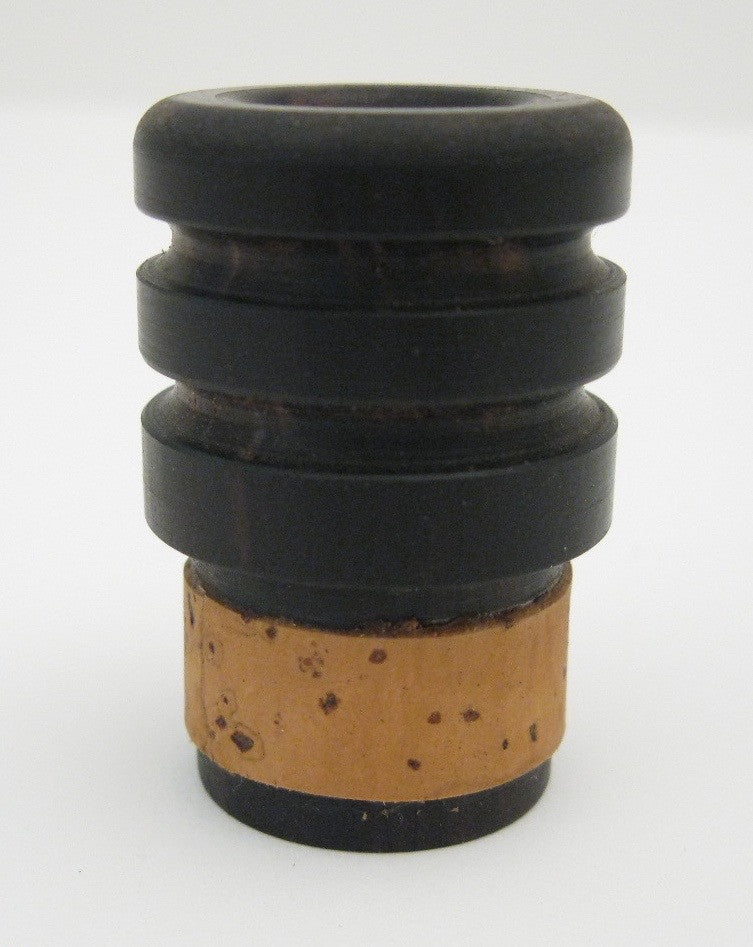 Morgan Grenadilla Alto / Tenor Saxophone End Plug
Grenadilla Saxophone End Plugs Made From Original 60 Year Old Selmer Sourced Wood

During the 1950s and early 1960s, the Selmer Company made Grenadilla wood end plugs for their Super Balanced Action and Mark VI alto and tenor saxophones.  Around 1963, Selmer started making plastic end plugs.  No longer needing the Grenadilla wood billets to make plugs, Selmer put them out for the trash.  Ralph Morgan was working for the Selmer Company at the time and rescued the discarded wood from the trash.  He intended to use the wood to make plugs again someday.  In 1980, Ralph retired from Selmer as Chief Woodwind Designer.  One of Ralph's retirement projects was his End Plug Project.  He drew up the designs…which are pretty much the same as the original Selmer designs.  He developed tooling, but never actually started production.  The project stalled as Ralph focused his attention on his Mouthpiece Company.  Decades later, we rediscovered the old wood stock in storage and using Ralph's drawings, we started production of these plugs.  These are made from the 60+ year old Grenadilla wood billets that Selmer discarded back in the early 1960s.  These should fit any Selmer Paris model alto or tenor saxophone along with many other brands of saxophones. 
SKU MORAEP