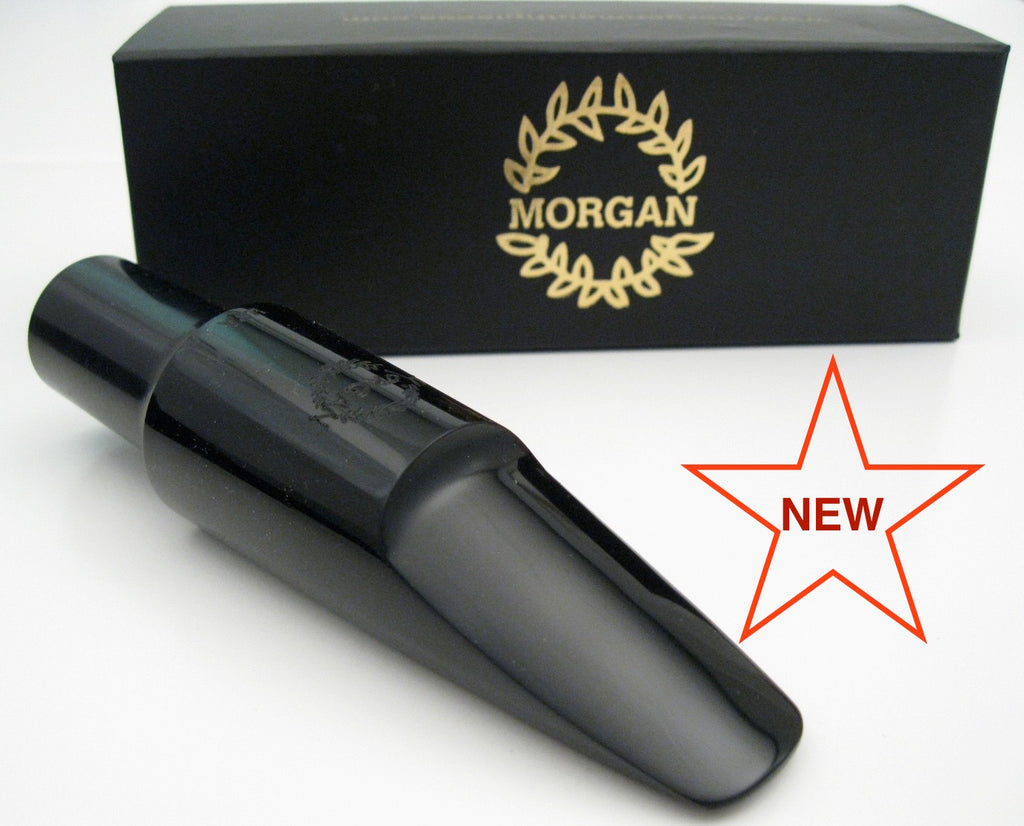 Morgan Indiana Model Baritone Saxophone Mouthpiece
     The Morgan Indiana Model Baritone Saxophone Mouthpiece is inspired by the Early Babbitt Otto Link Tone Edge TENOR Saxophone mouthpiece.  The Otto Link Tone Edge Tenor mouthpieces made by Babbitt in the early 1970s had a more prominent flat or "clam-shell" baffle.  This model has similar core tone as the Florida model but with more edge.


     This mouthpiece was designed by  Erik Greiffenhagen of the Morgan Mouthpiece Company.  It is made of the finest grade hard rubber.  It is completely handcrafted on the interior and hand faced by one of the most experienced mouthpiece craftsmen on the planet.  Typically, available immediately in the following facings: 5IN (.085), 6IN (.090), 7IN (.095), 8IN (.100), 8*IN (.105), 9IN (.110).  Other tip openings available by special order.
SKU MORBIN5