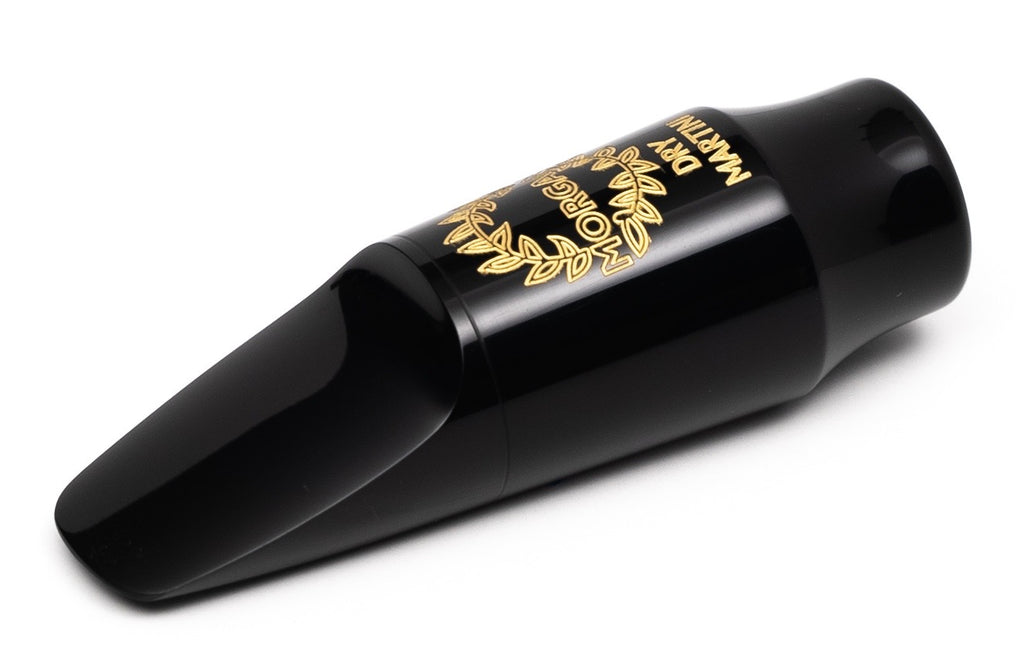 Morgan Dry Martini Model 18 Alto Saxophone Mouthpiece
"I think I had it in the back of my mind that I wanted to sound like a dry martini." — Paul Desmond
During the past 40 years of handcrafting saxophone mouthpieces, a fairly common question from customers is, "What model do you have that is similar to the mouthpiece Paul Desmond played?"  For much of his career, Paul played on a M.C. Gregory Model A 4A-18 mouthpiece. This model from the Morgan Company is specifically designed for the "West Coast" sound. 
This "Dry Martini" Model is designed by Erik Grieffenhagen.  Erik has spent decades studying and copying Gregory mouthpieces.  He has custom-made this style of mouthpiece for many customers in the past.  A few years ago, the Morgan Company acquired a bunch of antique original M.C. Gregory Mouthpiece Molds and Cores. This acquisition Included original cores for Gregory 18 model alto mouthpiece.  Using his knowledge of original mouthpieces and by studying the original molds, Erik developed this model.
If you are looking for that West Coast "Desmond" sound then this is one you must try.  Available in 4, 5, and 6 facings.  Other facings are available as custom order.  Note: We recommend the smaller tip openings with stiffer reeds for the most authentic tone.
SKU MORDRY4