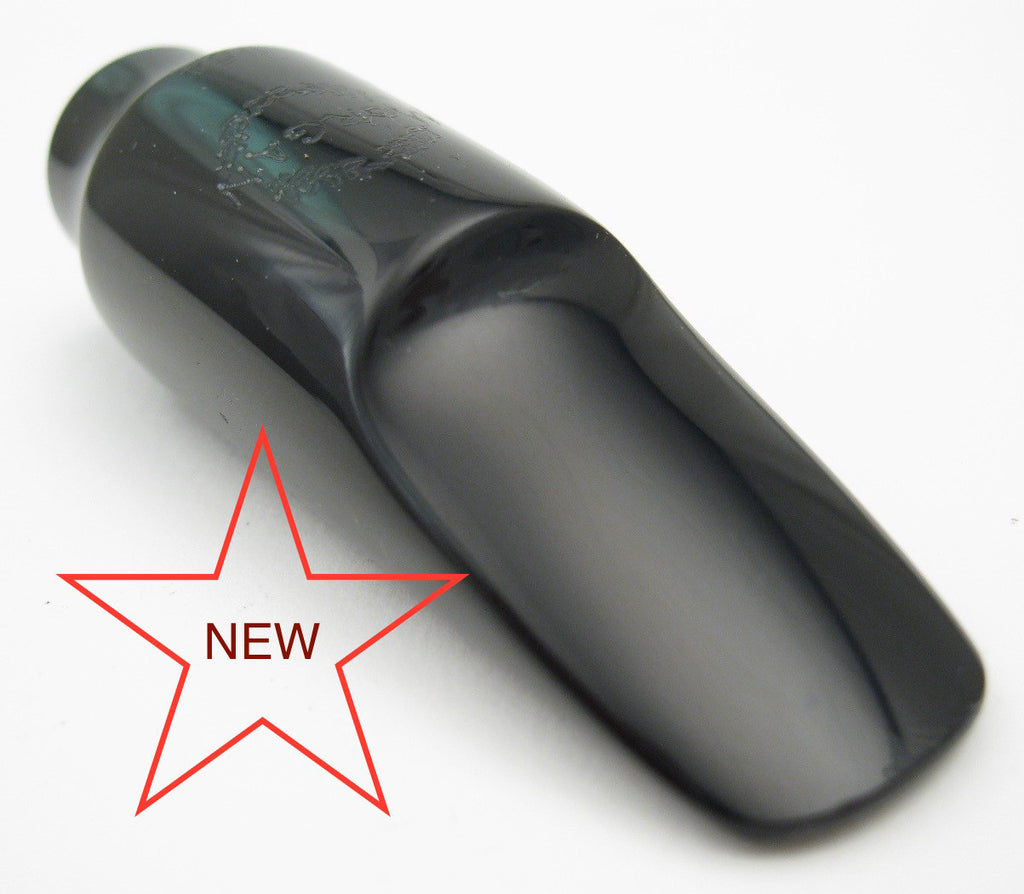 Morgan Classical Soprano Saxophone Mouthpiece (NEW)
Morgan Classical Model Soprano Saxophone Mouthpiece
Top quality hard rubber soprano saxophone mouthpiece
Most modern soprano saxophone mouthpieces have a smaller chamber with a choke throat. This soprano saxophone mouthpiece has larger choke throat with a larger chamber for a warmer, richer and darker tone.  It tunes well with both modern and vintage soprano saxophones. While designed for Classical playing, we offer this model with larger tip openings for Jazz players looking for a darker tone.  Proudly hand crafted in the USA!
 Tip openings for Classical Players: 1C (.041), 2C (.045), 3C (.050), 4C (.055)
Tip openings for Jazz Players: 5C (.060), 6C (.065), 7C (.070), 8C (.075)
 Ligature and cap are NOW included with your Morgan Mouthpiece!
We ship worldwide.  Free Shipping in the USA.  Trial Period of 10 days.
SKU RMSC1C