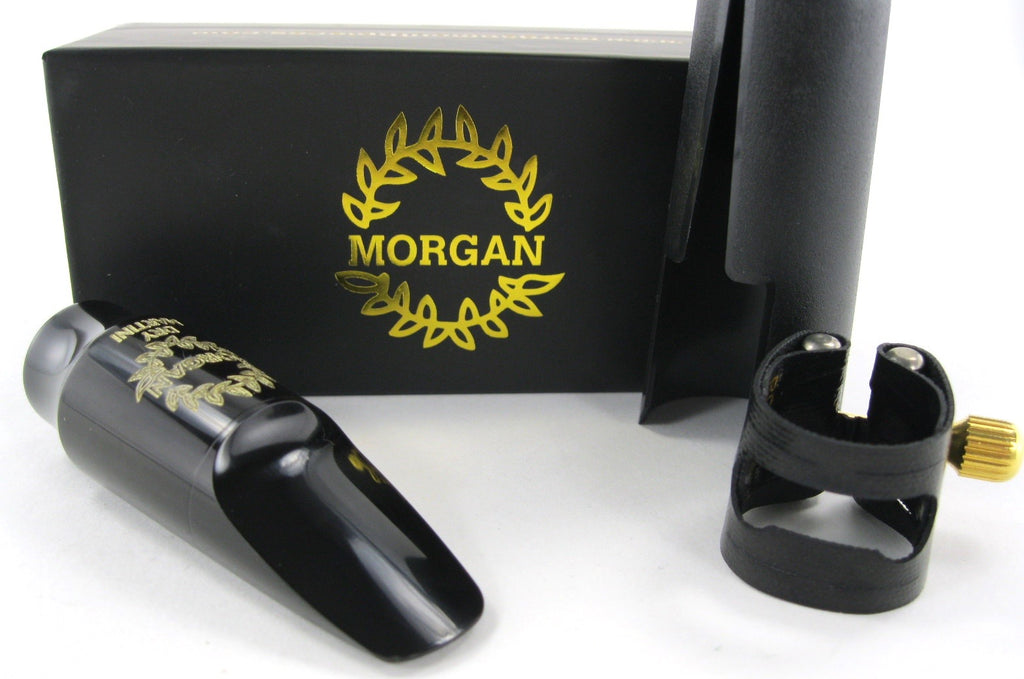 Morgan Dry Martini Model 16 Alto Saxophone Mouthpiece
Morgan Dry Martini Model 16 Alto Saxophone Mouthpiece.
The Morgan Dry Martini Mouthpiece Models are designed with M.C. Gregory Models as inspiration.  Many of the original Gregory mouthpieces from the 1930s -1960s were available with 3 different core interiors: 16 Small Chamber, 18 Medium Chamber, and 20 Large Chamber. 
The Dry Martini Model 16 is modeled after the M.C. Gregory 16 Small Chamber Mouthpiece.  It produces a traditional tone with more edge and brightness than the 18 Medium Chamber Model. 
This "Dry Martini" Model 16 Mouthpiece is designed by Erik Grieffenhagen.  Erik has spent decades studying and copying Gregory mouthpieces.  He has custom-made this style of mouthpiece for many customers in the past.  A few years ago, the Morgan Company acquired a bunch of antique original M.C. Gregory Mouthpiece Molds and Cores. This acquisition Included original cores for Gregory 16 model alto mouthpiece.  Using his knowledge of original mouthpieces and by studying the original molds, Erik developed this model.
Available in 4 (.063), 5 (.070), 6 (.075) and other tip openings as custom order.


SKU MORDRY164