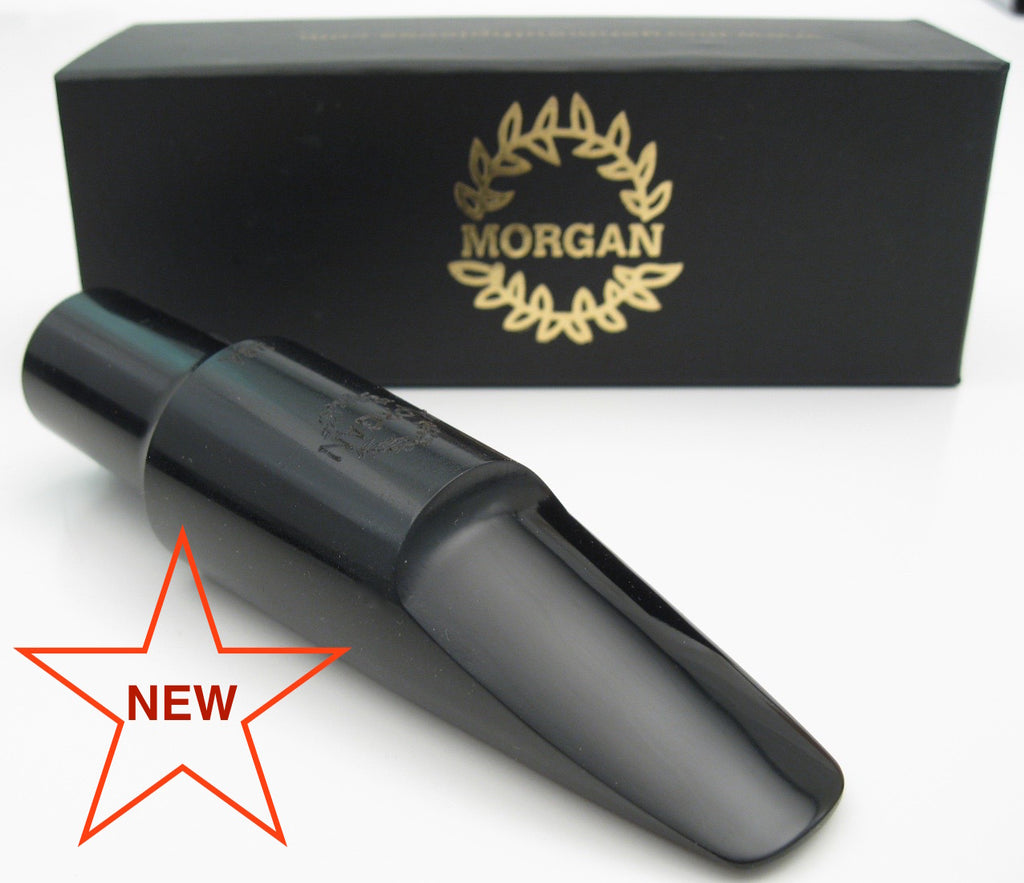 Morgan Florida Model Baritone Saxophone Mouthpiece
    Note:  This model is a new model introduced late Spring of 2019.  It will be difficult for us to maintain stock of this model during the Summer months of 2019, so plan on 2-3 weeks for delivery.  
    The Morgan Florida Model Baritone Saxophone Mouthpiece is inspired by the vintage Slant Signature Otto Link mouthpieces of the 1960s.  It has a large round chamber with low rollover baffle for a rich, warm and big tone.

     This mouthpiece was designed by  Erik Greiffenhagen of the Morgan Mouthpiece Company.  It is made of the finest grade hard rubber.  It is completely handcrafted on the interior and hand faced by one of the most experienced mouthpiece craftsmen on the planet.  Typically, available immediately in the following facings: 5FL (.085), 6FL (.090), 7FL (.095), 8FL (.100), 8*FL (.105), 9FL (.110).  Other tip openings available by special order.
SKU MORBFL5