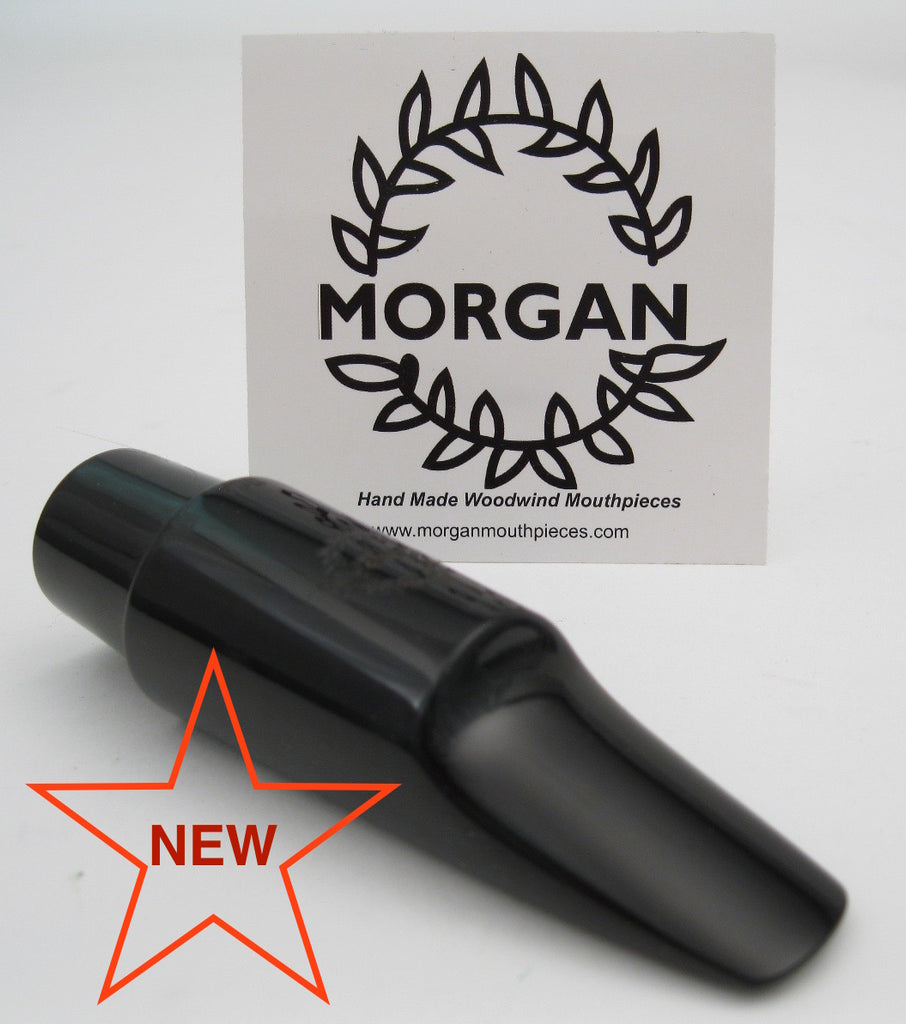 Morgan Jazz Indiana Model Tenor Saxophone Mouthpiece (NEW)
NEW! 

Morgan Jazz Tenor

Indiana

Model Saxophone Mouthpiece
ore tone as the Florida model (warm and rich) but with a bit more edge and power.

   The Morgan Jazz Mouthpieces are handcrafted the "Vintage" way.  Ralph Morgan started the company with the purpose of bringing back the lost art and science of truly handcrafted mouthpieces.  Our materials, tools, and process of making mouthpieces are identical to the manufacturers of the 1940s and 1950s.  We start with our 100% pure rubber formula, we mold and cure our mouthpieces to our exact specifications.  No machines are used in the cutting and shaping of our mouthpieces.  We cut our facings and shape the chambers and baffles all by hand.  Our craftsmen are among the most experienced in the world with 80+ years experience among the three of them.  This is a true handcrafted pure hard rubber tenor saxophone mouthpiece.

 CL (Classical), L (Large), FL (Florida), IN (Indiana), NY (New York), M (Medium)
Tip Openings: 7 (.095), 8 (.100), 8* (.105), 9(.110), 9*(115)
Ligature and cap are
NOW
included. 
Handmade in the USA since 1984.
We ship worldwide.  Free shipping in the US. Ten day trial period…shipping time is not counted in the trial period. If you don't like it for any reason, return for a refund minus restocking fee of $10 for the US and $20 for overseas customers.
SKU RMTJ-IN-7