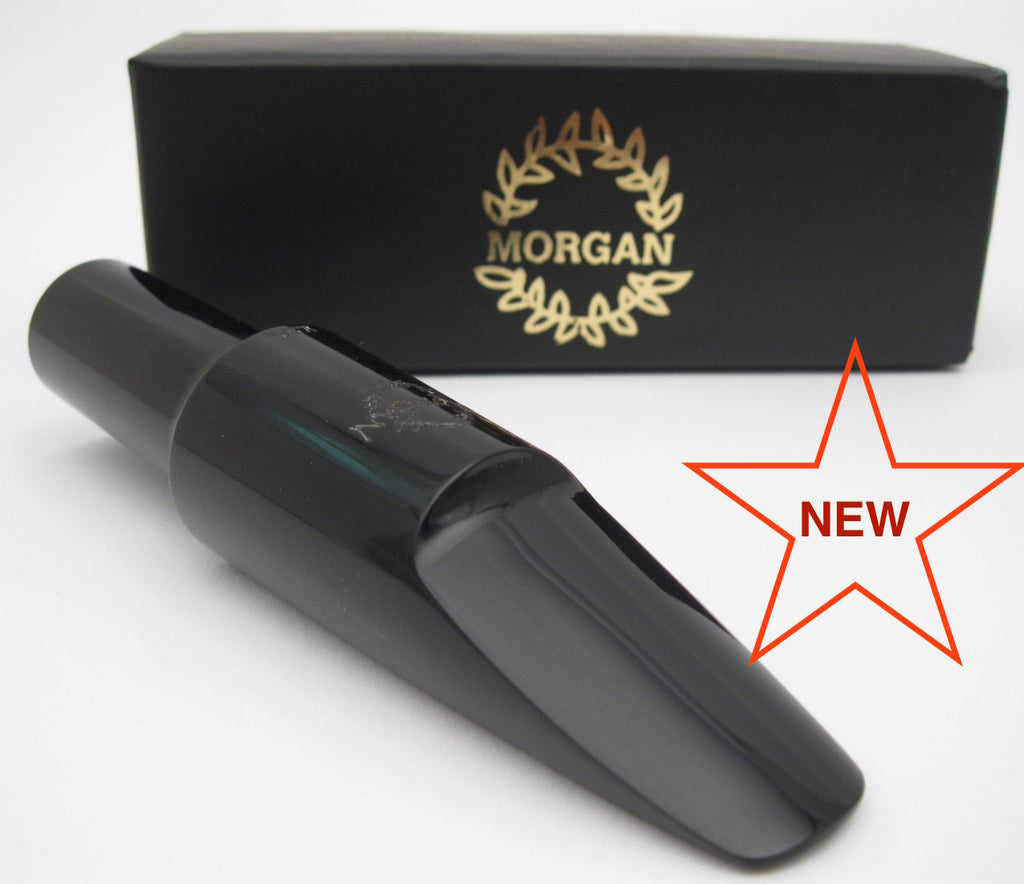 Morgan XL "Double Chamber" Baritone Saxophone Mouthpiece
Note: This is a new model and we will not have any stock on hand for immediate shipping for several months.  Currently, this model is made to order so plan on 3-4 weeks for delivery.
For decades, Erik Greiffenhagen has done "Double Chamber" conversions on various baritone saxophone mouthpiece.  He originally started doing this on the old Morgan Jazz Model blanks and also Otto Link and Yanagisawa mouthpieces as a special order for customers.  The "Double Chamber" mouthpiece is designed to play on vintage American baritone saxophones and bass saxophones.  The chamber is designed so that the air moves through faster which prevents it from being stuffy like a lot of vintage baritone mouthpieces.  If you struggle with intonation on your baritone saxophone, then one of these may solve your problem.  Erik plays on an old 12M and the XL Florida Model has  improved his intonation so much, his baritone is now the most in-tune of all of his saxophones.  Officially, we are calling this piece the XL since the shank is longer than our regular models.  We will offer this with three different chamber/baffle combinations:
Classical — Large Chamber with no baffle for the darkest tone.
Florida — Large Chamber with rollover baffle for a dark core tone with some edge.
Indiana — Large Chamber with slight clam shell step baffle for a dark tone with more edge.
     These mouthpieces are designed by Erik Greiffenhagen of the Morgan Mouthpiece Company.  It is made of the finest grade hard rubber.  It is completely handcrafted on the interior and hand faced by one of the most experienced mouthpiece craftsmen on the planet.
SKU MORBCLXL-5