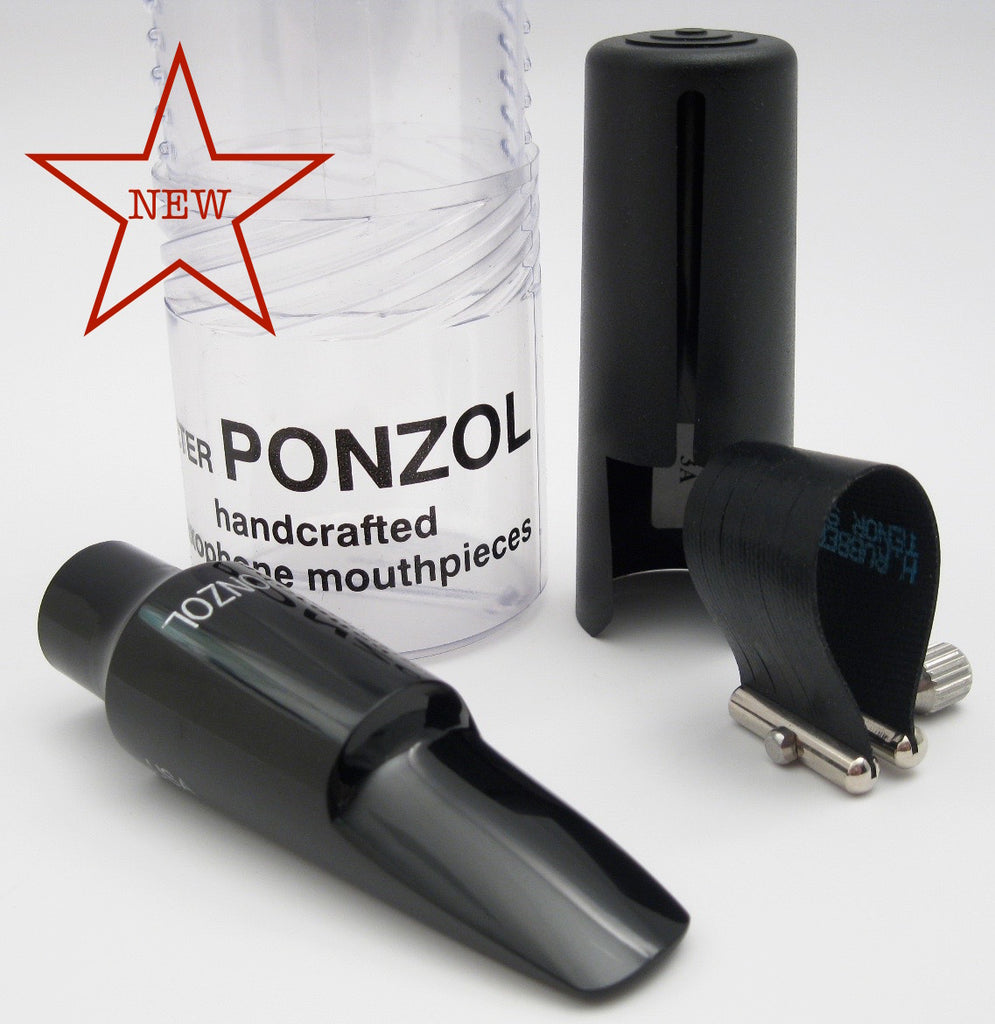 Ponzol EBO 105 Tenor Saxophone Mouthpiece (NEW)
The EBO mouthpiece line is the latest version of the traditional and vintage hard rubber mouthpieces we have offered over the past 35+ years.  The material is the highest grade of German Ebonite.  These are traditional style mouthpieces and very versatile for many styles of music.  The EBO Tenor Mouthpiece is a traditional style medium chamber mouthpiece.  It is made using traditional molding methods and is hand-faced.  Tip opening measures .105. Includes a Rovner Star Series ligature and cap.

Made in the USA.

Free Shipping in the USA.  Worldwide Shipping available.
SKU PTEBO105