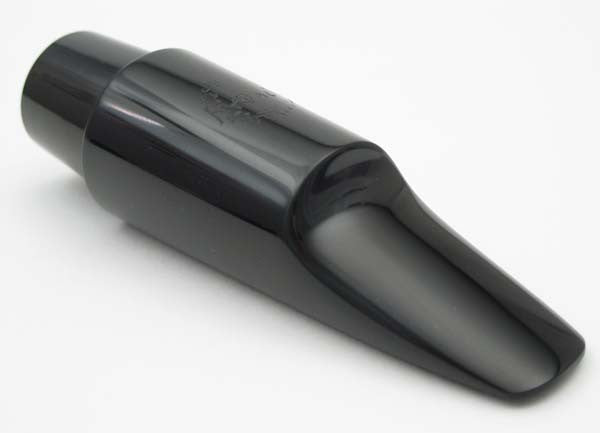 Morgan Classical Tenor Saxophone Mouthpiece (NEW)
Morgan Classical Tenor Saxophone Mouthpiece
Among the best Classical Saxophone Mouthpieces ever made!
Designed by Ralph Morgan, this is a true traditional style Classical saxophone mouthpiece. Large round chamber, no baffle and produces a rich dark classical sound. This mouthpiece has a smooth even scale, precision control and a singing quality.  
This model is not just for Classical players. We also offer this model in larger tip openings for Jazz players looking for a darker tone.
The Morgan Classical Mouthpieces are hand-crafted the "old fashioned" way. Made with the Morgan Mouthpiece Company's 100% pure rubber formula, which is the same as was used by manufacturers in the 1920s-1950s. The facing curve, interior chamber and baffle are all shaped by hand. This is a true hand-crafted pure hard rubber Classical Tenor Saxophone Mouthpiece.
Tip openings for Classical Players: 2C (.065), 3C (.075)
Tip openings for Jazz Players: 5C (.085), 6C (.090), 7C (.095), 8C (.100), 8*C (.105)
Ligature and cap are NOW included. 
We ship worldwide.  Free shipping in the USA. Ten day trial period…shipping time is not counted in the trial period. If you don't like for any reason, return for a refund minus restocking fee of $10.
SKU RMTC-2C